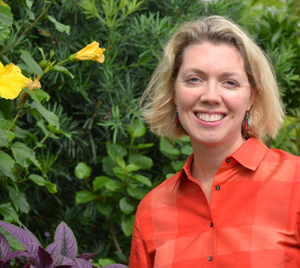 Ellen Morse Originals was officially founded in 2011 after Ellen and her family returned to her hometown of Buffalo, NY. It was at this point that Ellen put her marketing and design skills to work for businesses and non-profit organizations as a private contractor. Her many years of project management as well as her clean, compelling graphic design ensures a seamless end-product that attracts attention and drives results.
Ellen began her career in New York City in the publishing industry after graduating from Syracuse University. There she perfected a keen attention to detail and accuracy by handling the production of a weekly publication, Editor & Publisher. Next, Ellen transitioned into the advertising and marketing industry designing marketing materials for clients such as BASF and The NYS Bar Association. In the mid 90s she moved to Chicago and landed a spot in the marketing department of one of the then 'Big Six' accounting firms, Arthur Andersen, LLC where Ellen gained valuable marketing and business experience.
Ellen transitioned into website design and was on the ground floor of a startup interactive agency. Ellen learned HTML and designed numerous websites including Experian's first site. She also created designs for The Alzheimer's Association, legal giant Mayer Brown, and an e-commerce site for children's retailer, One Step Ahead.
After four years Ellen said goodbye to the Windy City and moved to San Francisco to work for Publicis, an international advertising agency, as an Interactive Art Director. She worked on campaigns for many brands including HP, Lancome and Whirlpool.
In 2002 Ellen took a hiatus from full-time employment to stay home with her children. During that time she took on freelance projects creating everything from illustrations, calligraphy and hand lettering, to painting murals on nursery and bedroom walls. In 2009 Ellen spent two years working at Young Rembrandts in Phoenix, AZ teaching drawing fundamentals to young children. Ellen also spent three years as a volunteer teaching painting and calligraphy during a summer camp and weekly after school program. Ellen continues to volunteer her time with the PTA and the WNY Food Pantry at church.
In the past nine years Ellen has built an impressive client list collaborating with many diverse businesses and non-profits. When you hire Ellen Morse Originals you are ensured a custom design geared specifically for your business. We take the time to listen to what you need, offer our expertise and work with you to achieve results. We are committed to building a partnership with you and your organization. Feel free to contact Ellen to set up a complimentary 30-minute consultation to see how we can help your business.